Butte County Farm Insurance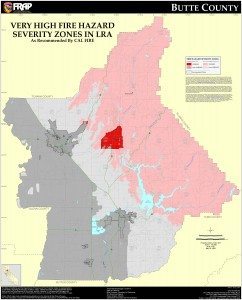 Butte County Farm Insurance Ag buddies. Please view the list of "some" of the Ag lines of Insurance we write and service for our Ag Buddies.
Did you know that California Farm Insurance.com has access to more Farm and Ranch Insurance companies than most other Independent Insurance Agents? Well.. we do!  Buy your insurance and "make the wise choice" with CaliforniaFarmInsurance.com.   Call (209) 223-1870 for a quote today!
Why spend you time calling agent after agent and answering the same questions over and over again when with a little time and information we shop the companies for you saving you valuable time. Time is money!
With us you complete one application and a possible supplement.  "WE DO" the shopping for the best rates and coverage for you! This is what we do at California Farm Insurance.com
Agricultural Insurance Types

View the list of agricultural and related type of insurance.  If you do not see your needed type please contact us.
Wineries and distilleries
Cattle & Calves
Pasture & Range land
Timber
Vegetables
Farm & Ranch- Small, Medium and Large Operations
Hobby Farms – Moms & Pops
Equine General Liability
Riding Club
Horse Show
Petting Zoo
Polo Club  (I know)
Pony Ride Liability
Therapeutic Riding
Trainers & Riding Instructors Liability
Horse Drawn Carriage / Vehicle
Bed & Breakfast
Outfitters & Guided Trail Ride
Guides & Outfitters Liability
Guest Ranch Liability
Guided Trail Rides
Care, Custody and Control Liability (stand alone mono-line)
Farrier's Liability
Wagon Carriage & Sleigh Ride Liability
Animal Mortality
Personal Horse Owners Liability
Tack Floater
Dairy Barns
Vacant land
Commercial Auto
Cargo
Heavy Truck
Crop Insurance
Veterinarians
Feedlot & Pasture
Poultry
Aquaculture
Livestock Transit
Day Camps
Race Horse Owner Liability
Bonds
Pollution
Property
Workers Compensation
Employment Practices Liability
Flood standard and Flood Excess
Earthquake
Life
Health
and more…
Everything Agricultural.com your Ag Social Network
EverythingAgricultural.com is your Ag Social Network where everyone from the small Cottage industry family farm to the large commercial agricultural producers can list their business and services, take advantage of a buy and sell service and blog with your Ag Buddies.  "Let's grow it right!"