Placer County Farm Insurance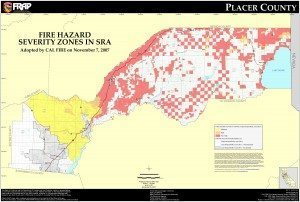 Plancer County Farm Insurance Ag buddies. Please view the list of "some" of the Ag lines of Insurance we write and service for our Ag Buddies.  Did you know that California Farm Insurance.com has access to more Farm and Ranch Insurance companies than most other Independent Insurance Agents? Well.. we do!  Buy your insurance and "make the wise choice" with CaliforniaFarmInsurance.com by Athena Insurance and Financial Services today!  Call (209) 223-1870 or toll free at 888-299-1870.
Register for this site and / or signup for the California Farm Insurance News letter. (see footer)
Do you want to get your business listed online with Everything Agricultural? Get them "doggies-rollin" and get listed today!
Farm Insurance Placer County – Agricultural Insurance Types
View the list of agricultural and related type of insurance.  If you do not see your needed type please contact us.
Wineries and distilleries
Cattle & Calves
Pasture & Range land
Timber
Vegetables
Farm & Ranch- Small, Medium and Large Operations
Hobby Farms – Moms & Pops
Equine General Liability
Riding Club
Horse Show
Petting Zoo
Polo Club  (I know)
Pony Ride Liability
Therapeutic Riding
Trainers & Riding Instructors Liability
Horse Drawn Carriage / Vehicle
Bed & Breakfast
Outfitters & Guided Trail Ride
Guides & Outfitters Liability
Guest Ranch Liability
Guided Trail Rides
Care, Custody and Control Liability (stand alone mono-line)
Farrier's Liability
Wagon Carriage & Sleigh Ride Liability
Animal Mortality
Personal Horse Owners Liability
Tack Floater
Dairy Barns
Vacant land
Commercial Auto
Cargo
Heavy Truck
Crop Insurance
Veterinarians
Feedlot & Pasture
Poultry
Aquaculture
Livestock Transit
Day Camps
Race Horse Owner Liability
Bonds
Pollution
Property
Workers Compensation
Employment Practices Liability
Flood standard and Flood Excess
Earthquake
Life
Health
We have the best of the best when it comes to Insurance Carriers! And our service is very good.
ACE / Rain & Hail
Allied / Nationwide Insurance
American Bankers Insurance Company
American Reliable Insurance Company
American Modern (small niche hobby farm)
Capitol Indemnity
Colony Insurance
Great American Insurance
Golden Eagle
Hartford Insurance Company (animal mortality only)
Markel Insurance Company
Travelers Insurance Group
United National
Join "Everything Agricultural" today! Let's Grow it Right!